Direct Restorations: Posterior Composite
Three techniques for incremental placement of composite
Posterior composite is usually placed in increments. There are a number of ways of doing incremental placement: three are shown here.
The treatment shown in the slide-show below was
not clinically necessary:
it was carried out at the patient's request after a full discussion of risks/benefits, so that fully informed consent was obtained.
The composite used here was
Majesty Esthetic
(from J&S Davis if you are in the UK).
Slide show: Three Composite Placement Techniques

Why is posterior composite placed incrementally?

Why is it important to control the shape of the restoration
before
setting the composite with a curing lamp?

How do the internal stresses reduce, and how long does it take?

What is the difference between a cosmetic and an aesthetic restoration?

What records should you make regarding consent for a cosmetic procedure?

Educational aims of this juce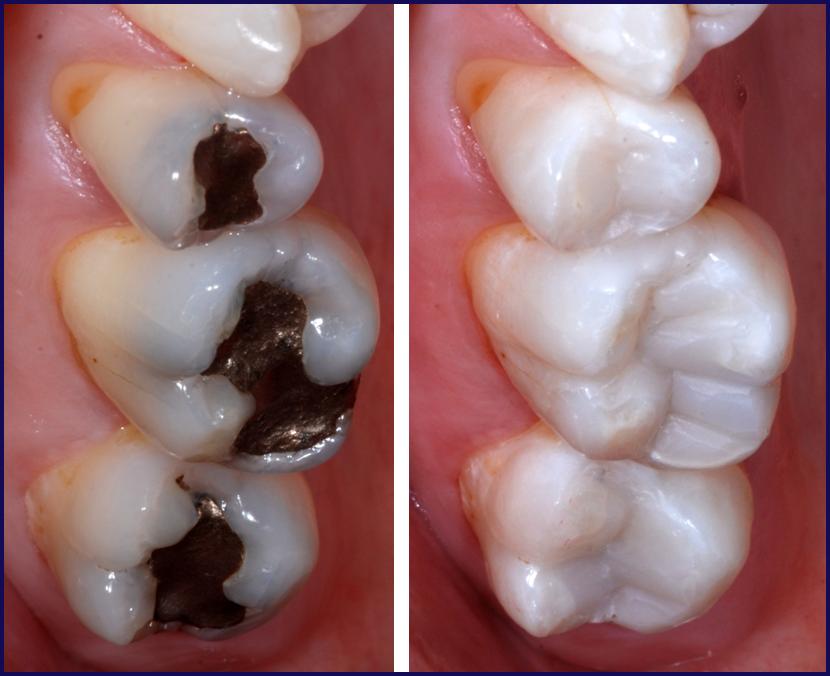 This page aims to show you three different methods of incrementally placing composite resin while restoring a posterior tooth with composite resin.
The techniques are: Horizontal layering, Successive cusp build-up, and the "hot dog" technique.
A step-by-step picture series shows the stages for each technique.
The page includes self assessment questions, with model answers.
This page contains verifiable CE / CPD
---
How much does dentaljuce membership cost?
12 months subscription to the whole site costs just £79 GBP
International payment in your own currency with PayPal
200+ hours of verifiable CPD / CE. No extra payments.






Member comments:

Really good, very user friendly and practical. (JW)
It has to be the best value CPD around, and probably the most useful. Many thanks.(WK)
Very impressed - keep being interrupted by patients turning up! (PW)
I couldn't manage now without Dentaljuce. (AH - BDS Student)
Well good, detail excellent, very clear to use (JM)
Very good material. Brilliant for CPD. (PC)
Excellent step by step guides and photos (SR)
Taking ORE soon - this site is soooooo useful (AK)
Excellent layout, great photos (PM)
I cannot believe how brilliant this site is. I have passed Part 1 of the MJDF exam, and it will help so much for my Part 2. The animations, videos and content in general is just brilliant. Thank you. (DI)
This is the Catherine Deneuve of online dentisty. (MF)
I have to say dentaljuce gets better each time I look. (PP)
This website is so great, I have been telling so many people. Fantastic. (DY)
Thought provoking, and good reminder of what we should know. (FC)
Concise and reflective
Excellent content clearly explained
Wow. I actually understand occlusion now, thank you so much. I saw those BDJ articles years ago when newly qualified and I didn't understand any of it. It is all so much more understandable now, thank you. (TD)
Brilliant videos, thank you. (WS)