How to resize your picture for uploading to the internet
Many newsgroups will not accept pictures that are very large. Big dimensions will not show properly on the page, and a large file-size will use up too much space on their server, as well as being slow to download.

Clinical photographs can be resized with any drawing package. Here's how to do it with Microsoft Paint, which is installed as standard on Windows computers.

Follow these steps to make it smaller with PAINT before uploading it.

1 Open PAINT on your computer. Click START, All Programs, Accessories. Select PAINT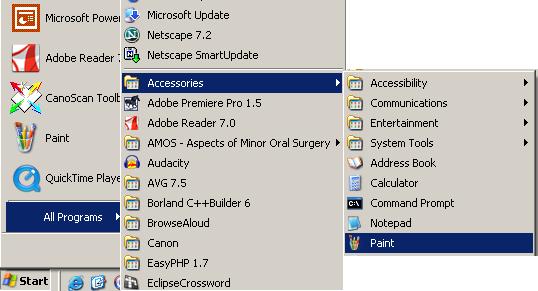 ---
2 Put your picture into PAINT: Select File, Open...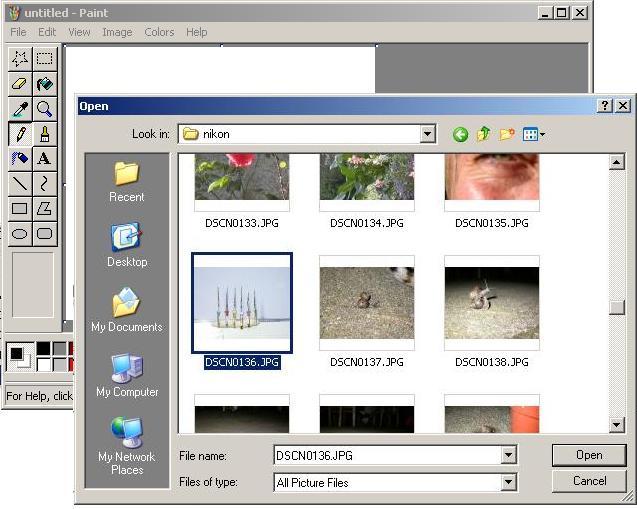 ---
3. Your picture will appear in PAINT.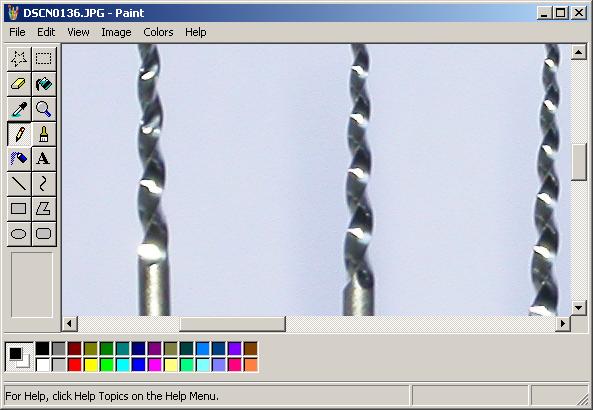 ---
4. To make it smaller, select
Stretch / Skew
from the
Image
menu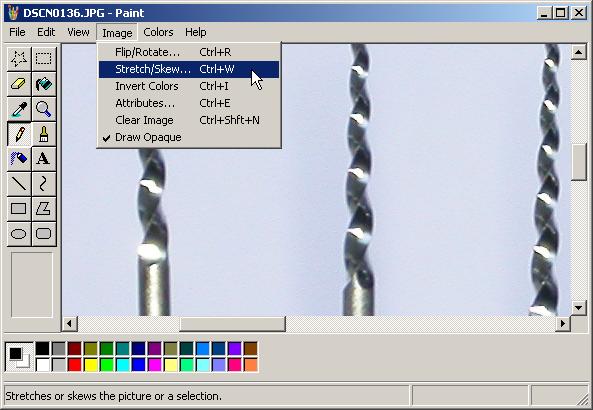 ---
5. A popup window appears. Shrink the image as much as needed for it to look right. (We're guessing at 20% here) Then press OK.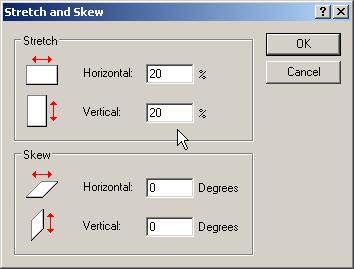 ---
6. The resized image will appear - make sure it's about the right size for a web page.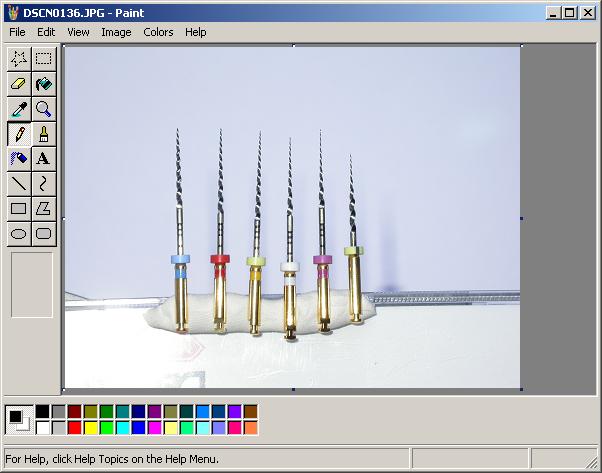 ---
7. Now re-save the picture
with a different file name
. Click
File
, Save
As
...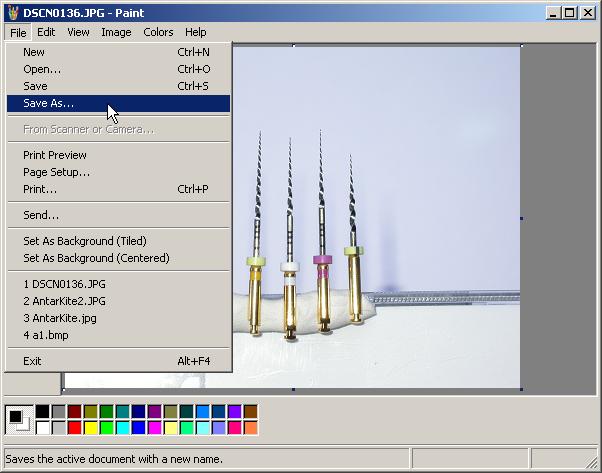 ---
8. The "Save As..." popup will appear.
Important:
When choosing a new name for your picture,
you must choose a name that is OK for the internet
.
ONLY USE
letters and numbers.
Do not use spaces or funny characters
(like brackets etc) in your file name.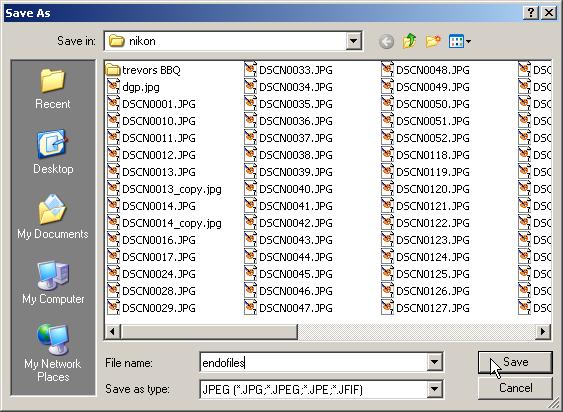 Remember where you saved it, and what it was called, so you can find it again to upload it.
---