Implants - Sterile setup for dental nurses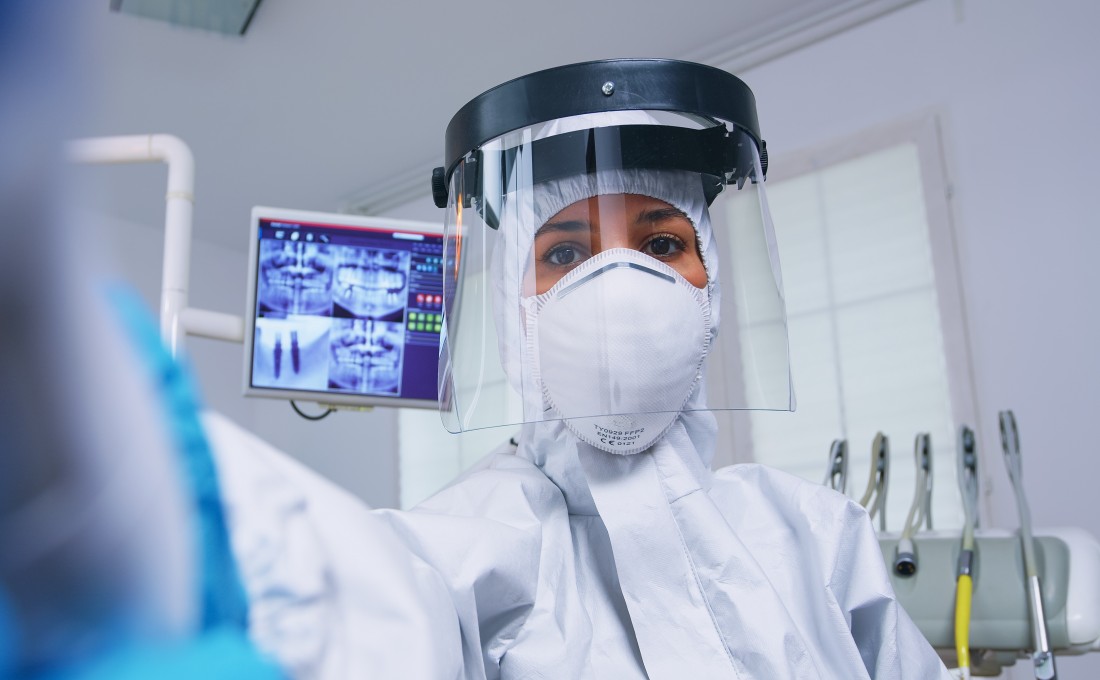 Welcome to our specialised course on 'Implants - Sterile Setup for Dental Nurses', an essential training module focused on the critical role of maintaining sterility during dental implant procedures.
This course is designed to reinforce the importance of a sterile environment not only for patient safety but also for the overall success of implant surgeries.
Throughout this course, using videos as guides, dental nurses will engage with a series of comprehensive topics that are key to mastering sterile setup. Starting from the basics of hand washing and drying to the more intricate skills of donning a sterile gown and gloves, each step is very important.
You will learn the correct techniques for draping work surfaces and operating lights, managing tube sleeving, and ensuring that the entire setup is optimally sterile before any procedure begins.
The course also includes practical components like multiple-choice questions (MCQs) for self-assessment, allowing you to gauge your understanding and readiness. Additionally, resources for exam preparation and opportunities to record reflections on what you've learned are provided, enhancing both your knowledge and confidence in this vital area.
Completing this course will not only elevate your professional skills as a dental nurse but also increase your job satisfaction, knowing that you are a key contributor to successful and safe dental implant procedures.
If you're not yet a member of Dentaljuce, we highly recommend you to join and gain access to our comprehensive course on Sterile Setup.
This course, along with over 100 other CPD courses, is available for a single membership payment.
Script container
Aim
To enhance dental nurses' knowledge and skills in establishing a sterile surgical environment for dental implant procedures.
Course objective
To understand the principles and importance of maintaining sterility during dental implant surgery.
To learn the step-by-step processes and techniques involved in creating a sterile surgical field.
Anticipated learning outcomes:
The learner will:
Explain the rationale and scientific basis for a sterile surgical environment when placing dental implants.
Demonstrate proper techniques for hand hygiene, including surgical scrubbing and drying.
Apply appropriate methods for donning sterile attire like gowns, gloves, and masks.
Setup a sterile field by draping surfaces, equipment, and lights using sterile drapes.
Arrange surgical instruments efficiently on the sterile field for accessibility during dental implant procedures.

GDC Development Outcomes
This CPD will support the learner in meeting the following GDC Development Outcome(s): C.
---
This content is only available to members