Introducing Dr. Aiden: your AI-powered personal dental tutor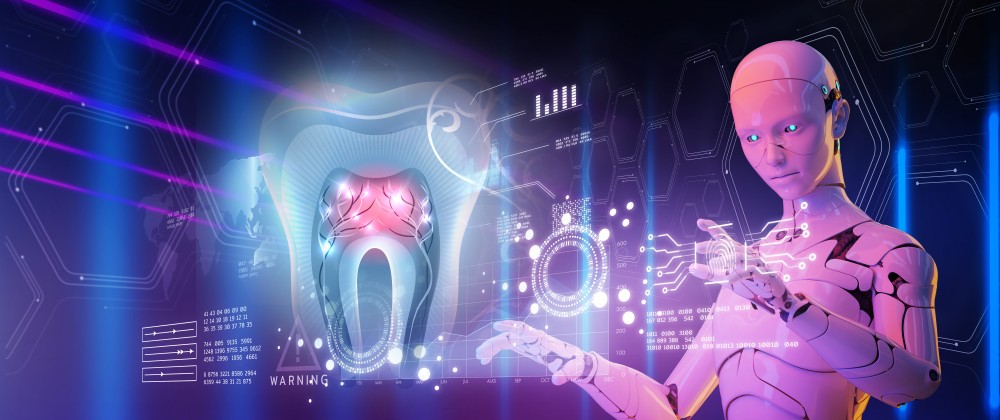 Welcome to a revolutionary learning experience. Meet Dr. Aiden, your AI personal tutor designed to augment and enhance your professional development.
Dr. Aiden is there to help on every Dentaljuce CPD page, and is powered by state-of-the-art AI technology. He's not only equipped to answer your queries, but also understands the nuances of your questions and tailors his responses to your unique needs.
Unlike traditional CPD content, which can sometimes gloss over intricate details or make assumptions about your prior knowledge, Dr. Aiden is designed to meet you where you are.
You can probe deeper into the subjects that intrigue you, seek clarifications on complex topics, and get the support you need to bridge knowledge gaps.
Dr. Aiden adapts to your learning style and pace, offering tailored explanations that match your understanding level. This allows you to extract more value from the content and enhances your overall learning experience. With Dr. Aiden, your learning journey is no longer a one-size-fits-all process, but a truly personalised educational adventure.
How Dr. Aiden Works
As an AI tutor, Dr. Aiden uses pre-training, advanced machine learning algorithms and natural language processing capabilities to understand and respond to your questions. Whether you're struggling with a specific concept or need clarification on a complex topic, Dr. Aiden is here to help you 24/7.
Interacting with Dr. Aiden
Using Dr. Aiden is as simple as typing out your query or, if you're on a compatible device, speaking your question aloud. Whether you prefer to type or talk, Dr. Aiden is ready and able to assist you.
You can ask direct questions, request explanations, or seek guidance on a wide range of clinical and non-clinical topics. Dr. Aiden's primary goal is to ensure your queries are resolved and your learning experience is as smooth and enriching as possible.
Benefits of Dr. Aiden
Personalised Learning: Dr. Aiden adapts to your learning style, providing custom explanations that suit your level of understanding.
24/7 Availability: Have a question at 3 AM? No problem. Dr. Aiden is available round the clock, ready to assist you whenever you need it.
Wide Range of Topics: From clinical procedures to professional development topics, Dr. Aiden covers a vast range of specialist subjects to cater to all your learning needs.
Consistent Learning Support: With Dr. Aiden, you get consistent support in your learning journey. You can revisit topics, ask follow-up questions, and track your progress over time.
Join us in this revolutionary journey and make Dr. Aiden your trusted partner in your professional development. Together, we can shape a brighter future in dental care.
---