Local Anaesthesia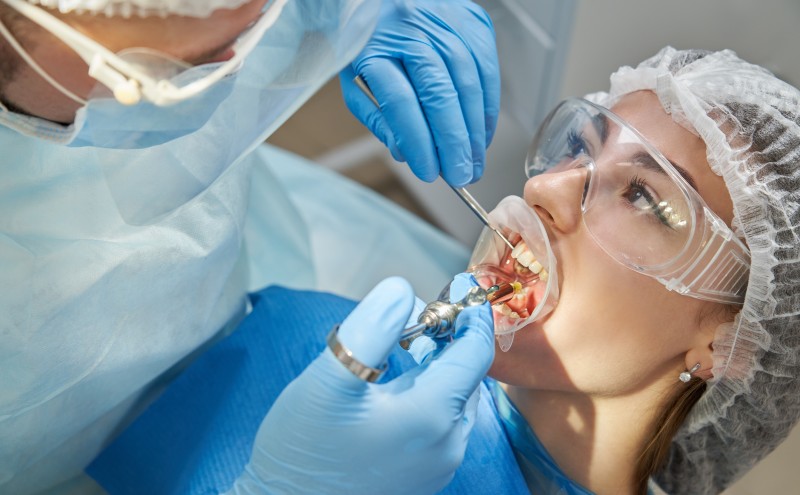 Welcome to the Dentaljuce course on Local Anaesthesia, a very important skill set for any dental professional.
This course covers a full range of anaesthetic techniques, ensuring proficiency in both traditional and advanced methods. From the Inferior Dental Block to the Gow-Gates and Vazirani-Akinosi blocks, each technique is thoroughly presented, supported by engaging videos and slideshows to enhance your learning experience.
The course begins with a historical background of local anaesthesia, providing a context for its evolution and importance in dental practice. You will learn the art of delivering painless infiltrations, mastering techniques like Intraligamentary, Palatal, and Long Buccal injections.
Additionally, the module looks into more specialised areas such as Indirect IA nerve block, Intra-osseous anaesthesia, and Infra-Orbital block, ensuring a well-rounded understanding of local anaesthetic procedures.
This course not only aims to build your technical skills but also ensures a deep understanding of the principles and safety considerations essential for effective local anaesthesia administration. Join us to refine your techniques, expand your knowledge, and elevate the standard of care you provide to your patients.
If you're not yet a member of Dentaljuce, we highly recommend you to join and gain access to our comprehensive course on local anaesthesia.
This course, along with over 100 other CPD courses, is available for a single membership payment.
Script container
Aim
The aim of the learning and teaching materials in this Dentaljuce module is to allow learners to develop their professional knowledge, understanding and competence in Local Anaesthesia, in line with their identified personal learning requirements.
Course objective
to update members of the dental team with current best practice in delivery of Local Anaesthesia.
Anticipated learning outcomes:
The learner will, with respect to the components that he or she has elected to study as listed below:
understand through demonstration and explanation how and when to apply different local anaesthetic techniques.
be aware of the advantages and disadvantages of each technique.
know when these techniques can be combined.
through achieving these outcomes, provide an improved level of service to their patients.

GDC Development Outcomes
This CPD will support the learner in meeting the following GDC Development Outcome(s): C, D.
---
This content is only available to members