Pemphigus Vulgaris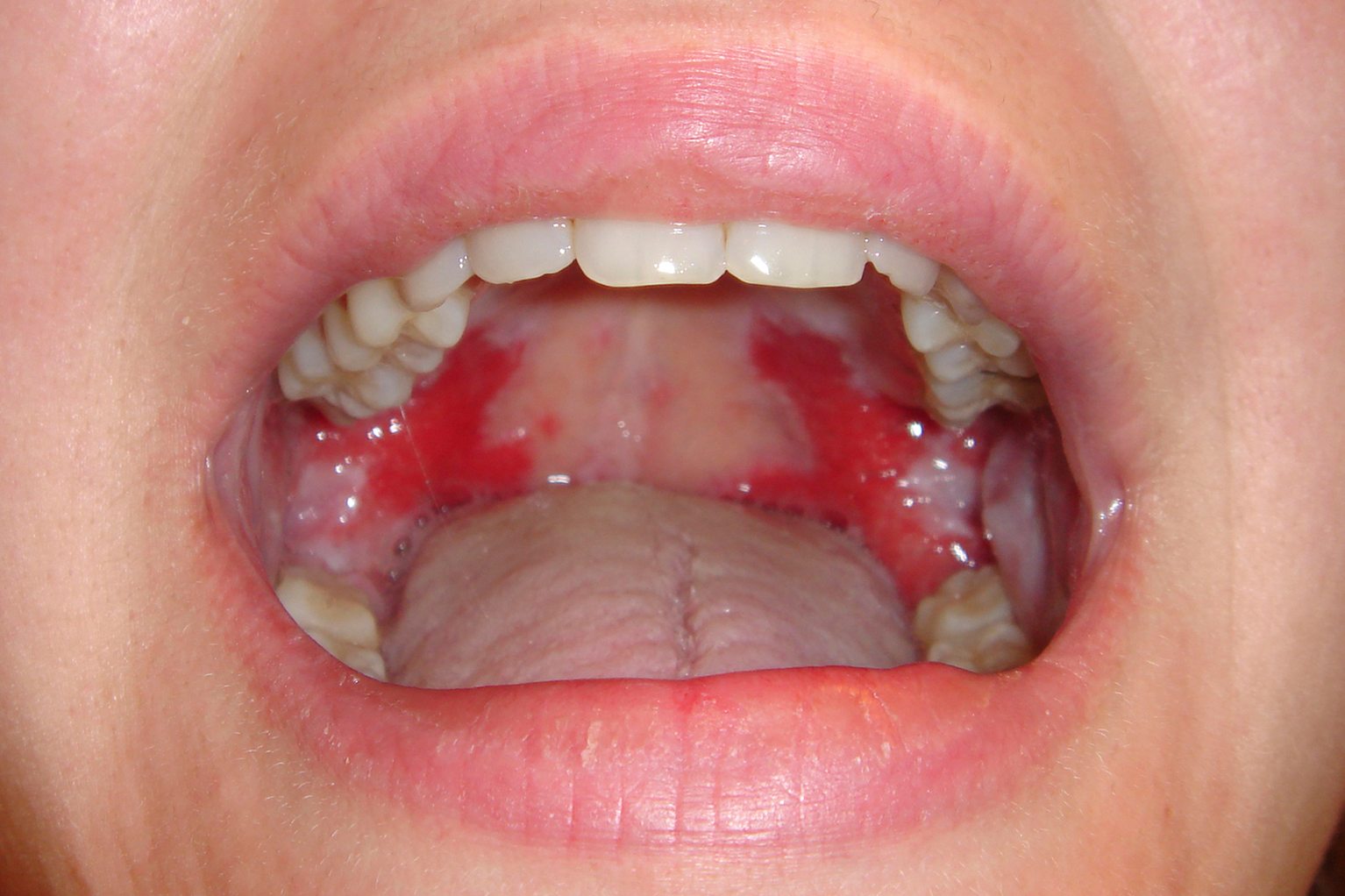 Pemphigus vulgaris (PV) is a rare and potentially life-threatening condition that causes painful blisters to develop on the oral mucosa, skin, and lining of the nose, throat and genitals. The most common area affected is inside the mouth and throat, which can make swallowing painful.
Difference between pemphigus and pemphigoid
Pemphigus affects the outer layer of the skin (the epidermis), causing splits within it. The blisters are fragile and easily ruptured.
Pemphigoid attacks lower down, separating the epidermis – which remains intact - from the underlying dermis, creating firm blisters that do not break easily.
PV is of particular interest to dentists because the blisters often develop in the mouth first, before affecting the skin a few weeks or months later.
With PV, the outer layer of the skin (or mucosa) splits internally, and forms blisters due to the breakdown of filaments called desmosomes that hold the epidermal cells together. The desmosomes break down because they are attacked by the patient's own antibodies in an auto-immune reaction, and as the cell layers separate, the space fills with fluid.
The blisters are fragile and burst, leaving areas of raw mucosa or skin that are very painful and easily infected.
There's currently no cure for pemphigus vulgaris, but treatment, usually with immunosuppressants, can help keep the symptoms under control. This course takes you through all you need to know.
Member Feedback on Pemphigus Vulgaris
Very well presented - excellent images!
Very insightful and precise
Really helpful course
Good explanations made remembering the details much easier.
This content is only available to members