Lichen Planus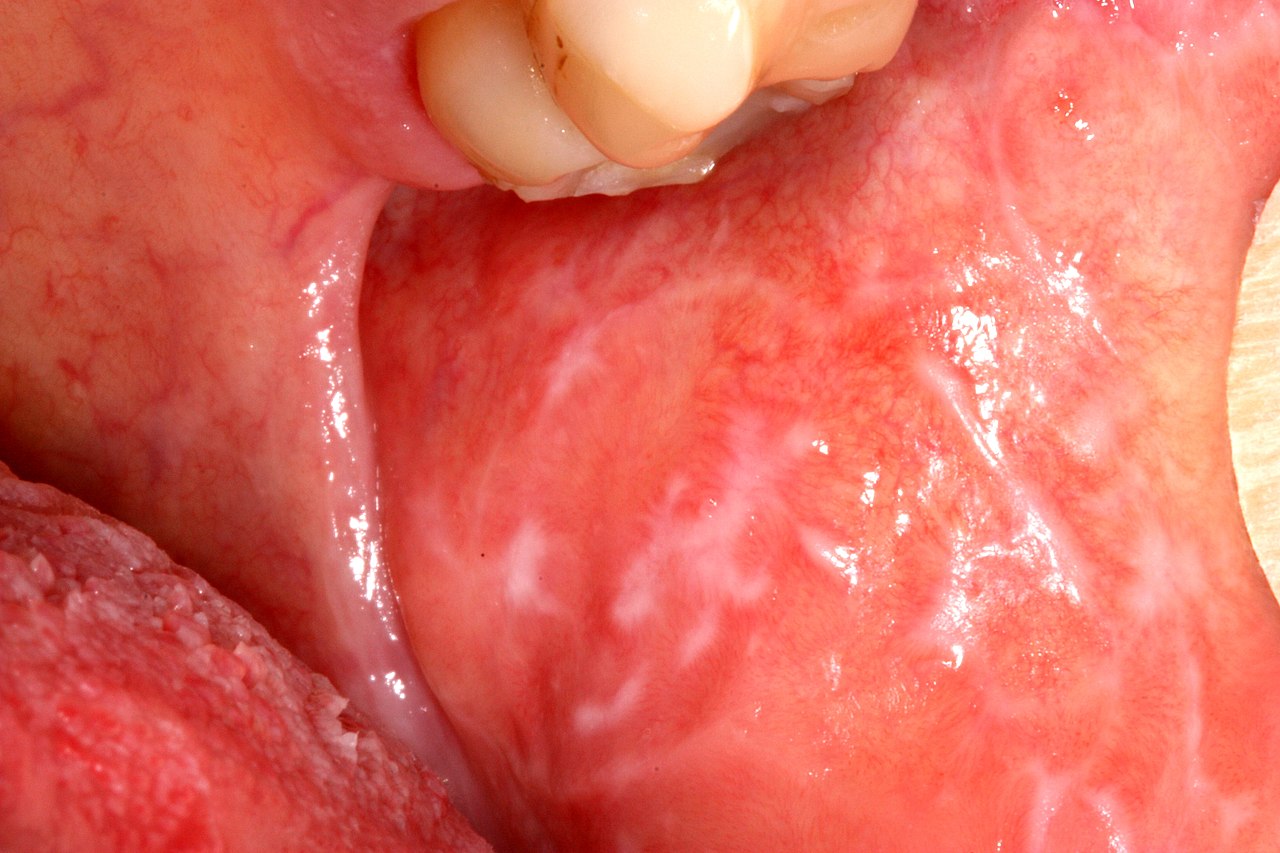 Learn the complexities of Oral Lichen Planus with our detailed course, designed to enlighten dental teams about this chronic, immune-mediated condition.
Oral Lichen Planus is a prevalent oral mucosal disease, notable for its lack of a cure and its common occurrence in the middle-aged population, with a general prevalence of about 1.5%. Rare in children, this condition presents unique challenges in dental care.
Through this course, you'll gain a thorough understanding of Oral Lichen Planus, from its signs and symptoms to its various presentations.
We explore the potential causes, focusing on how to accurately diagnose the condition. A key part of this module is understanding the drugs associated with Lichen Planus and how they impact its management and prognosis.
Additionally, we look into the epidemiology of the disease, providing a broader context of its occurrence and relevance in dental practice.
The course equips dental professionals with the knowledge to not only diagnose and confirm the many types of Lichen Planus but also to offer informed advice on managing this chronic condition. By the end of this course, participants will be better prepared to support patients in managing Oral Lichen Planus, enhancing the quality of care provided.
If you're not yet a member of Dentaljuce, we highly recommend you to join and gain access to our comprehensive course on Lichen Planus.
This course, along with over 100 other CPD courses, is available for a single membership payment.
Script container
Aim
The aim of the learning and teaching materials in this Dentaljuce module is to allow learners to develop their professional knowledge, understanding and competence in managing Lichen Planus, in line with their identified personal learning requirements.
Course objective
to update members of the dental team with current best practice in managing Oral Lichen Planus.
Anticipated learning outcomes:
The learner will, with respect to the components that he or she has elected to study as listed below:
know the different presentations, and prognosis, of lichen planus.
understand how to best manage the disease.
know about lichenoid reactions, and diseases which may mimic lichen planus.
through achieving these outcomes, provide an improved level of service to their patients.

GDC Development Outcomes
This CPD will support the learner in meeting the following GDC Development Outcome(s): C and D.
---
This content is only available to members