Subsequent injury management
Sharps Injuries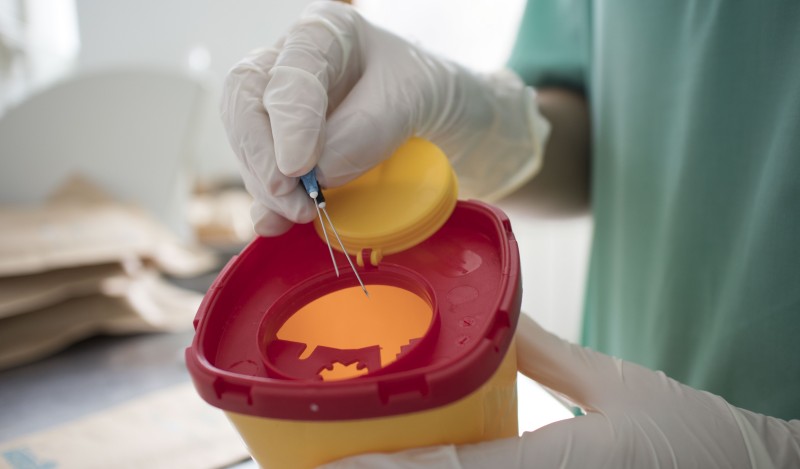 Welcome to this Dentaljuce module on sharps.
Sharps injuries among dental personnel are extremely common. Almost all dental clinical staff have either had a sharps injury, or know someone who has. Research has shown that such injuries are often unreported, the main reason given being that the processes of dealing with it are considered too onerous.
To try and reduce the incidence of injury, and increase reporting, in 2013 the UK Health and Safety Executive made the employers fully responsible in law for making sure that proper procedures are followed when a sharps injury occurs, and that they had designed the workplace to reduce the risk.
This module takes you through all the aspects of sharps in dentistry. It is "Highly Recommended" by the GDC as part of disinfection and decontamination training.
Member Feedback on Sharps Injuries
Really good course.
Very informative and well laid out.
Simple / straightforward / informative / well authenticated in support
I really enjoyed this module. It was easy to read without complicated and unnecessary jargon and terminology.
Very complete course. Good refresher module to ensure practicing to current recommendations.
This content is only available to members