Communication skills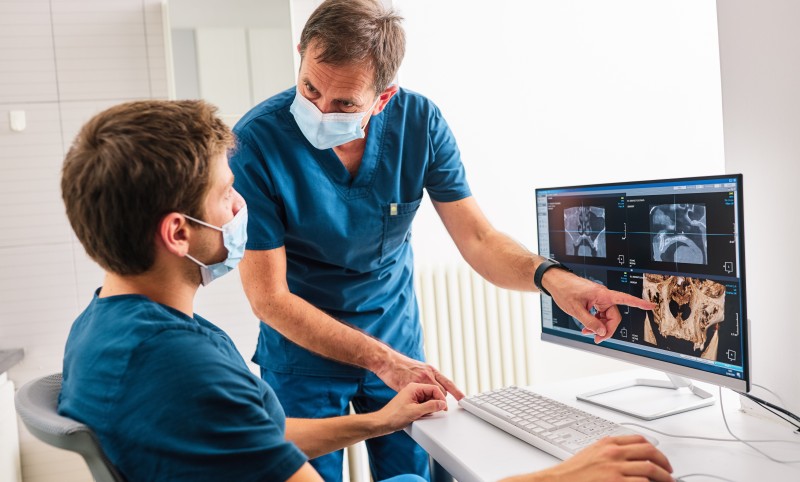 Communication skills are essential in all aspects of life. A very few people appear to be naturally good communicators, but the majority need to work to achieve and maintain it.
In dentistry, we need to communicate effectively with patients, carers and the public, being sensitive to the verbal and non-verbal cues we receive and give out. We also communicate regularly with our professional colleagues and regulatory bodies.
We have to give "bad news" empathically, and be able to support the people we give it to.
Technology has increased the ways we can communicate, with email, video consultations, and texts in addition to traditional phone calls and face-to-face conversations.
This module takes you through the fundamentals, and how to successfully implement the latest technologies.
Script container
Aim
The aim of the learning and teaching materials in this Dentaljuce module is to allow learners to develop their communication skills, in line with their identified personal learning requirements.
Course objective
to enhance the communication skills of members of the dental team.
Anticipated learning outcomes:
The learner will, with respect to the components that he or she has elected to study as listed below:
Know how to recognise, and respond to the different communication styles.
Understand the differences between verbal and non-verbal communications.
Know the wide range of communication skills required of dental professionals.
Have a clear understanding of how to effectively use email, telephone calls and conduct video-consultations.
Have a clear understanding of how to communicate with deaf or hard of hearing patients.
Know how to break bad news.
Through achieving these outcomes, provide an improved level of service to their patients.

GDC Development Outcomes
This CPD will support the learner in meeting the following GDC Development Outcome(s): A, D.
This content is only available to members