Hand Care for Dental Professionals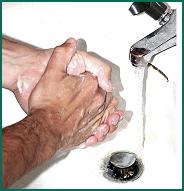 Contaminated hands are the most common source of spreading infectious agents around a dental surgery. Many bacteria live on the skin surface (this can include MRSA bacteria) and, to the owner of the hand, might cause no harm.

However, these micro-organisms may be harmful to other people. Hand hygiene is one of the most important ways of controlling cross infection in the dental setting.

Pathogens can get onto the hands by touching the mouth and nose, other people, or any surfaces and instruments in the surgery that may be previously contaminated.

Hand hygiene involves:

• General Hand Care
• Removing Jewellery
• Hand Washing and Drying
• Wearing Gloves

General hand care

Healthy unbroken skin is a great barrier to infection. However, because the dental team wash their hands so much, the skin can easily become fragile and damaged by the repeated washing, causing dryness, or even dermatitis (inflammation of the skin).

Dry, cracked, peeling, scratched, or inflamed skin might allow infection in.
It causes another problem too. What?

So before even thinking about how to wash, or gloves, the team must consider overall hand care.
What sort of things are involved in hand care for the dental team?
Hand and wrist jewellery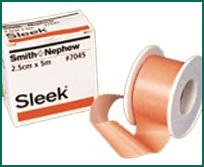 Bacteria love to grow under rings and watch straps. In the surgery, before washing and gloving, jewellery, watches, and bracelets must be removed if possible.

If any items can not be removed, they must be completely covered in a waterproof adhesive tape, like Sleek Waterproof Tape.

Sleek is available in a latex free form, and maintains adhesion when exposed to hot water.


Is there another problem with jewellery particularly in relation to using amalgam ?
Sometimes staff are tempted to clean their jewellery in the practice's ultrasonic bath. Might this be a problem?