Direct Restorations
Welcome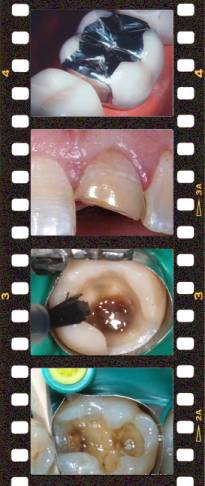 The juce in this section covers restorations that are shaped by the operator while they are in or on the tooth, like Amalgams and Composites. These are often called plastic restorations. Plastic restorations are not made of plastic!

In dentistry, Plastic simply means "CAN BE SHAPED". Shaping is done while these restorations are still soft, with matrix bands and strips, carving instruments, and shaping instruments.

Learn how to create amazing restorations - select from the menu on the left to see the juce...