Direct Restorations
Dentsply SDR - Smart Dentin Replacement
Occlusal Restoration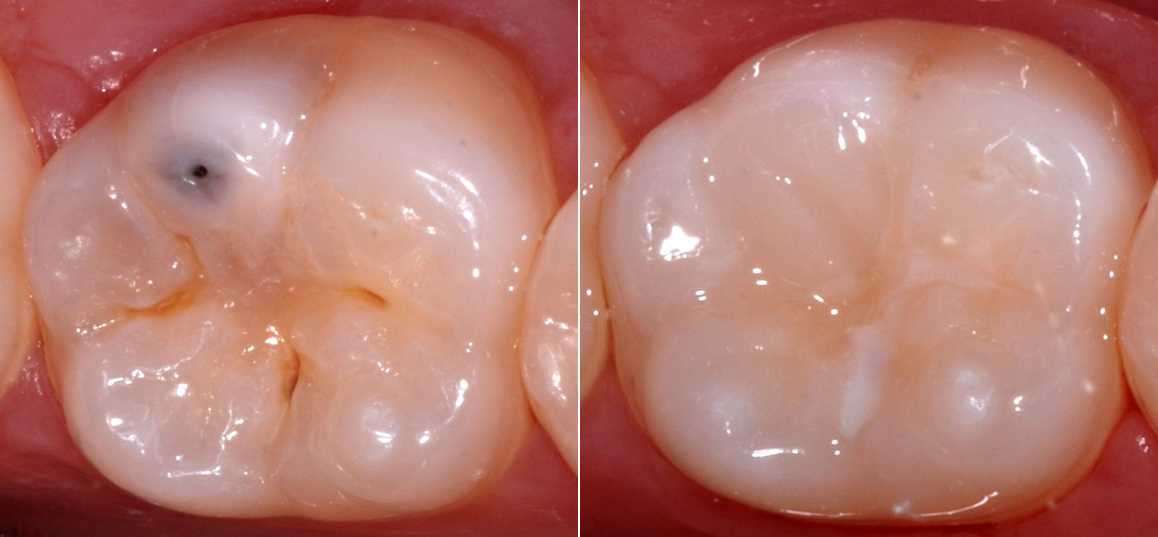 Before & After: Click to magnify
SDR is a flowable bulk filler for posterior teeth from Dentsply. It allows light penetration for curing up to 4mm at a time. Polymerisation shrinkage is 3.5%, comparable to other flowables, but less than many hybrid composites. Dentsply claim that the marginal stress caused by polymerisation shrinkage is around 1.5 MPa - substantially less than other composites, so the chance of marginal leakage is greatly reduced.

After bulk filling with SDR, a 2mm "capping layer" of aesthetic composite is placed on top of the SDR.

This allows the bulk of a cavity to be filled in one step, with less chance of problems due to voids / poor adaptation. This page has a promotional video by Denstply showing how it works, and a step-by-step case example undertaken by the Dentaljuce team for an undermined occlusal restoration.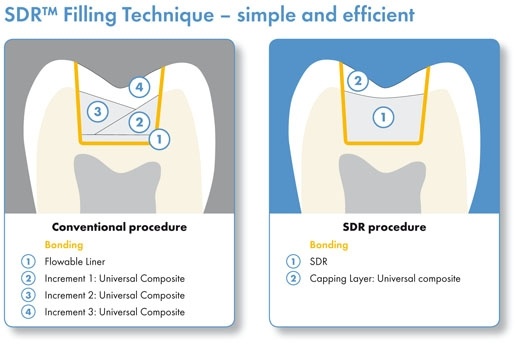 ×
To ensure CPD time is verifiable, the timer will pause after 3 minutes of inactivity by you. You can prevent this by occasionally scrolling the page or moving the mouse while you watch the video.
I understand. Do not show this message again.

Occlusal Restoration: Case Example
Click images to magnify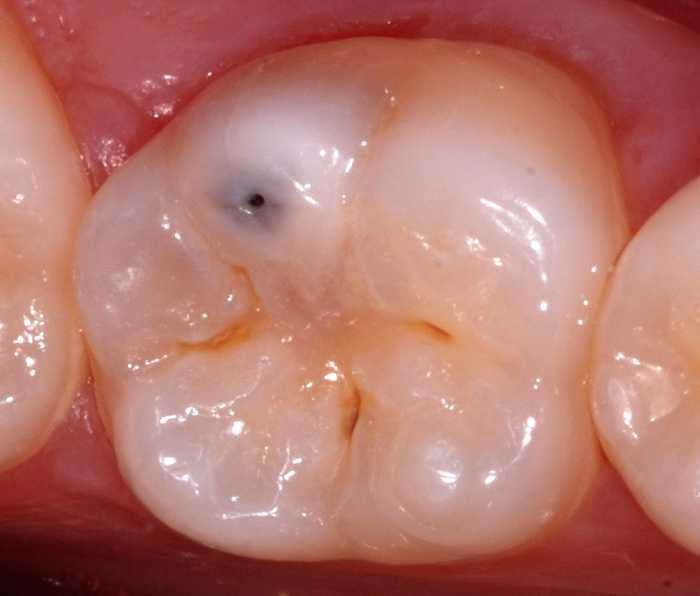 Occlusal molar caries

What two clues suggest this is an extensive lesion?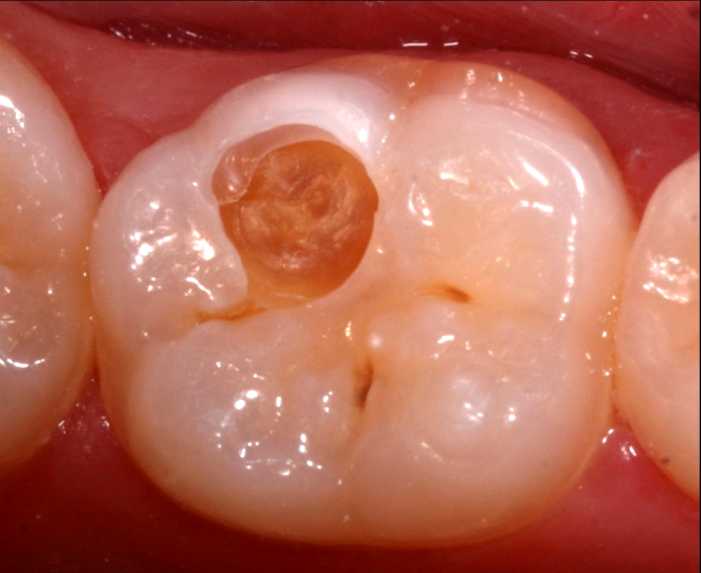 Access to lesion

What bur is most suitable for access when planning composite restoration, and why?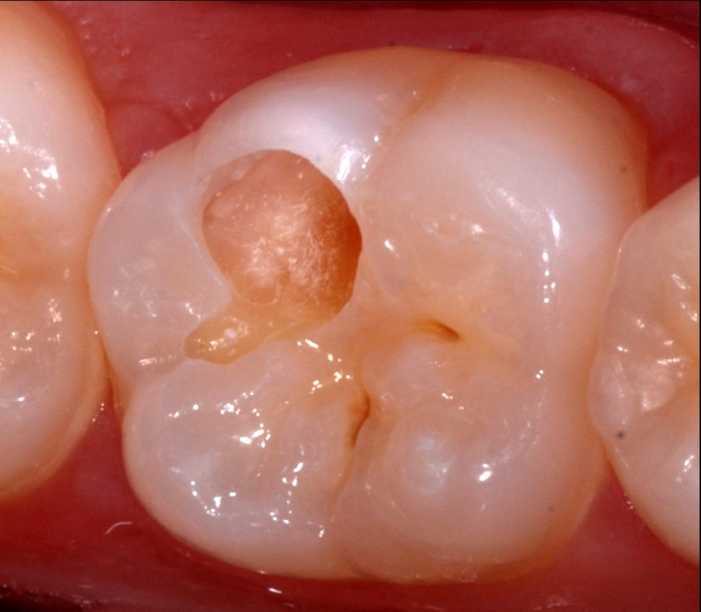 Peripheral Caries Removal

What bur is most suitable for removing peripheral caries?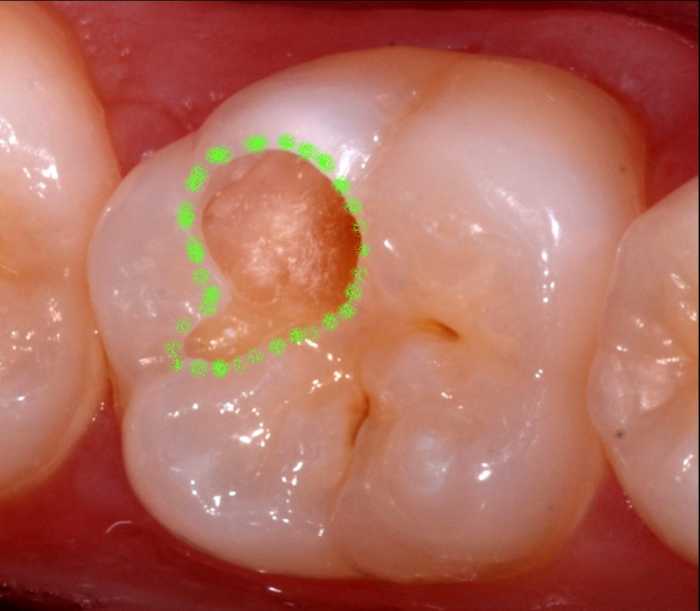 Removal of peripheral carious dentine leaves unsupported enamel.

This would require removal for an amalgam restoration
But it may be retained if composite is used as enamel will be bonded to and supported by composite.

A large proportion of the cavity's buccal wall is now pure enamel.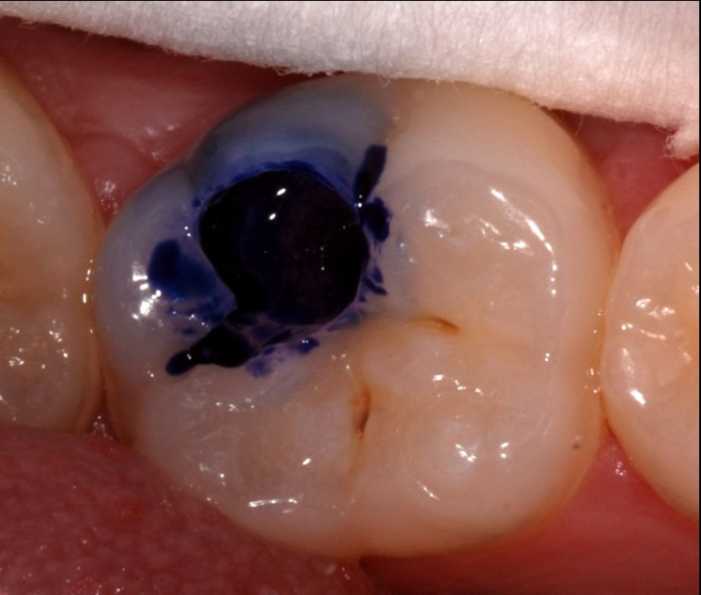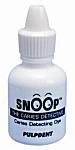 Caries detector dye

Caries detector dye has been applied to reveal caries in undercuts peripherally (Operator preference, not a standard party of the procedure.)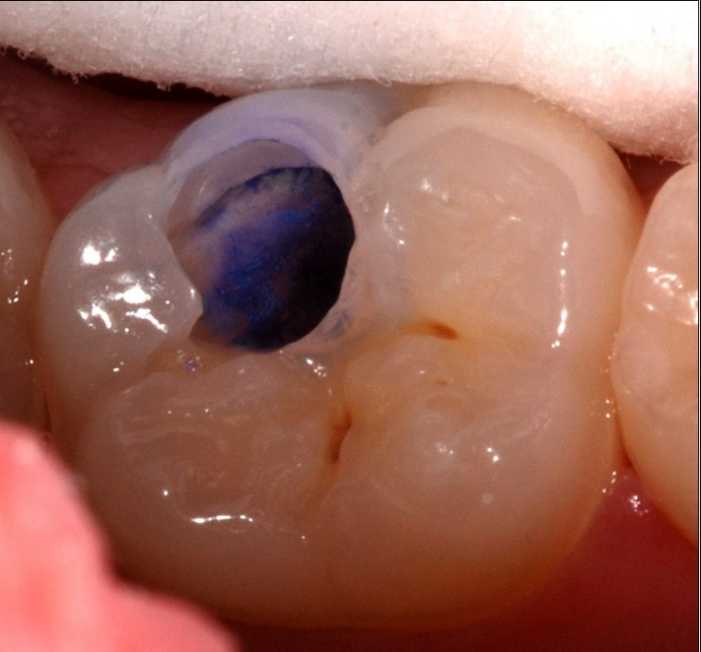 Caries detector dye - peripheral caries

Wash after 10 seconds.

Still a bit of enamel-dentine junction caries left. This is removed with a rosehead bur (slow handpiece).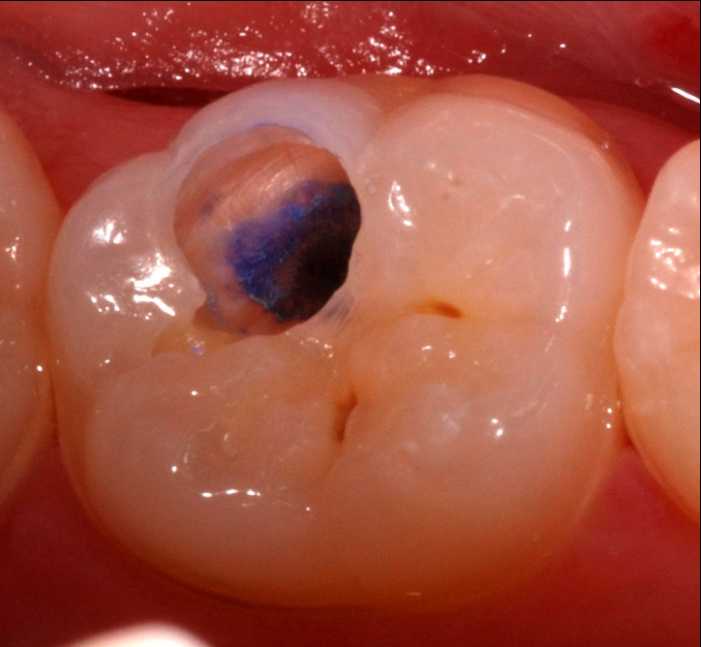 Caries detector dye - not reliable for pulpal caries removal

Pulpal caries removal is judged by hardness NOT dye penetration

Why do currently available caries detectors promote over-preparation?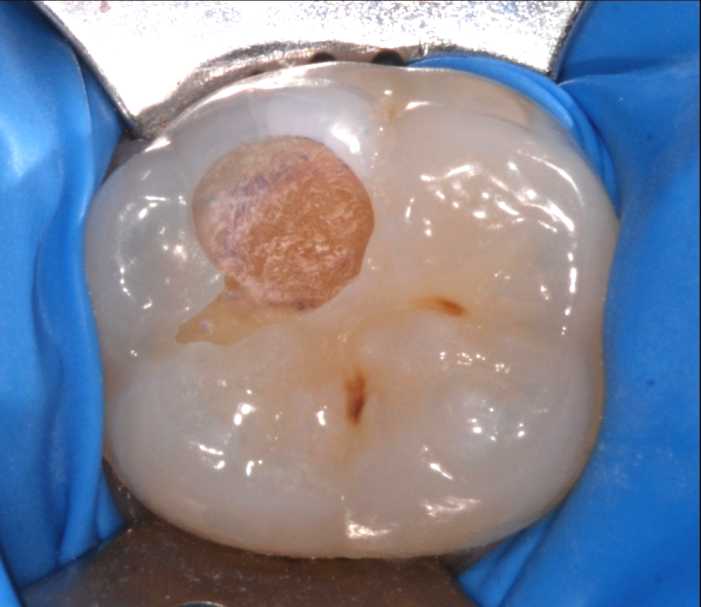 Pulpal caries removal completes preparation

What is most suitable for removing pulpal floor caries?
[saq start][small box]


Hand excavator. Must be sharp, and used very carefully.
How much pulpal caries to remove is a hot topic at the moment - see our page on pulp-capping.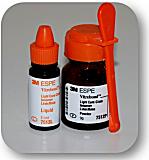 Lining (operator preference)

A thin layer (<1mm) of Resin-modified Glass ionomer has been placed over the pulpal dentine. (Operator preference)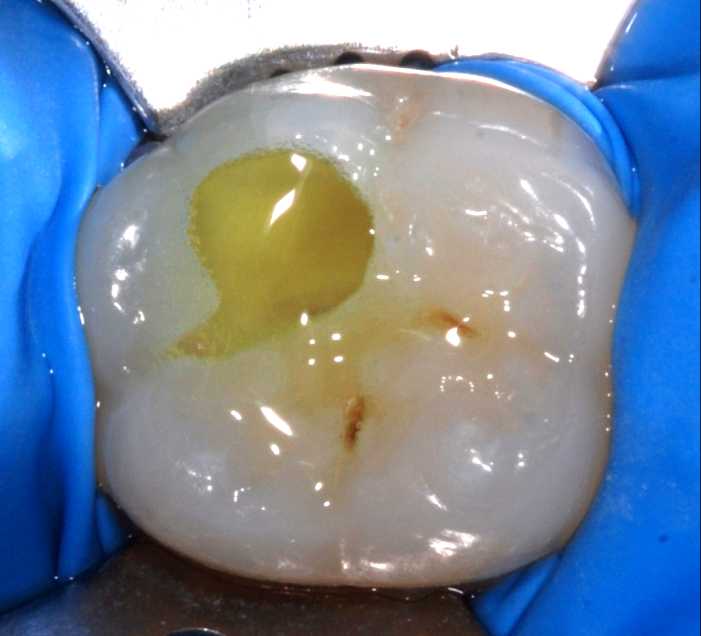 Total etch (15 seconds)

Extended 1mm beyond margins and into fissures due to be sealed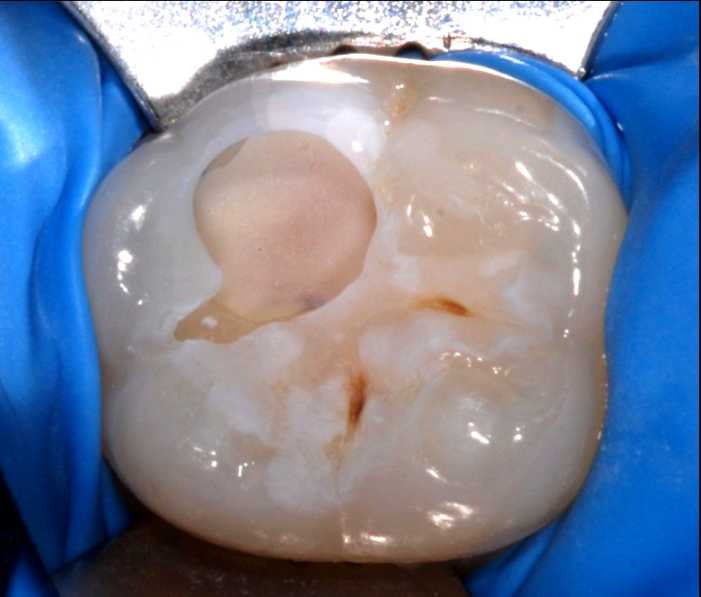 Check etch pattern.

Check etch by washing and drying tooth. Ensure frosty appearance, and all fissures etched.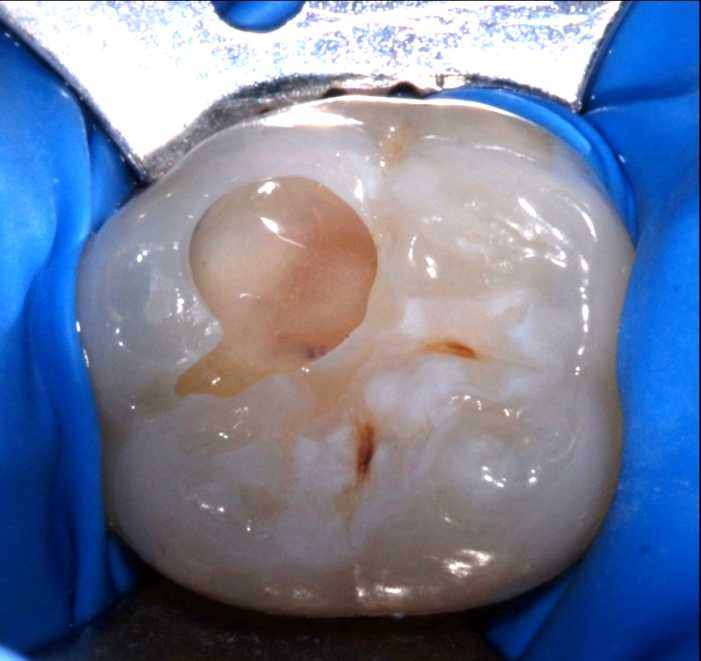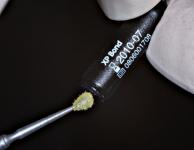 Apply Adhesive (Dentine Bonding System)

Follow manufacturer's instructions regarding evaporation, timing and curing.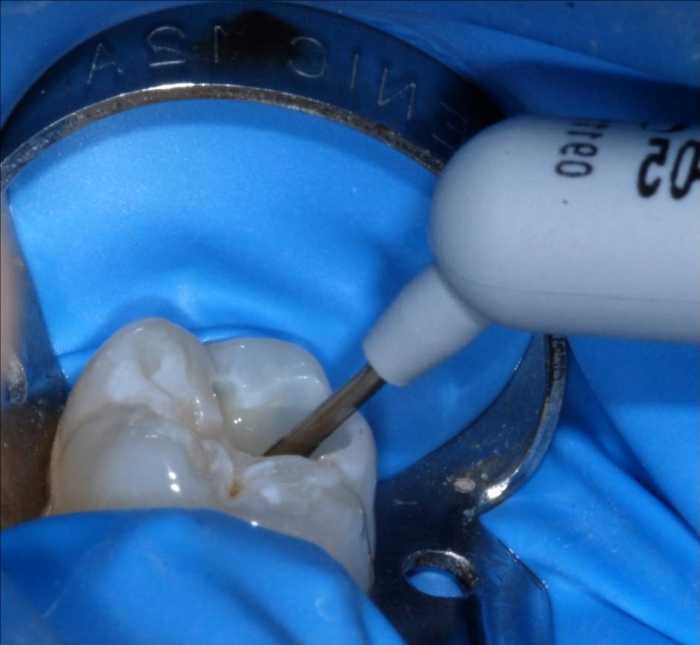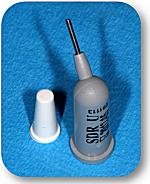 Apply SDR Flowable Composite (max 4mm thickness in one go)

One increment was used, leaving 2mm for "capping" aesthetic composite.

Keep the tip in the material during injection.

Allow a few seconds for the SDR to self-level / adapt to undercuts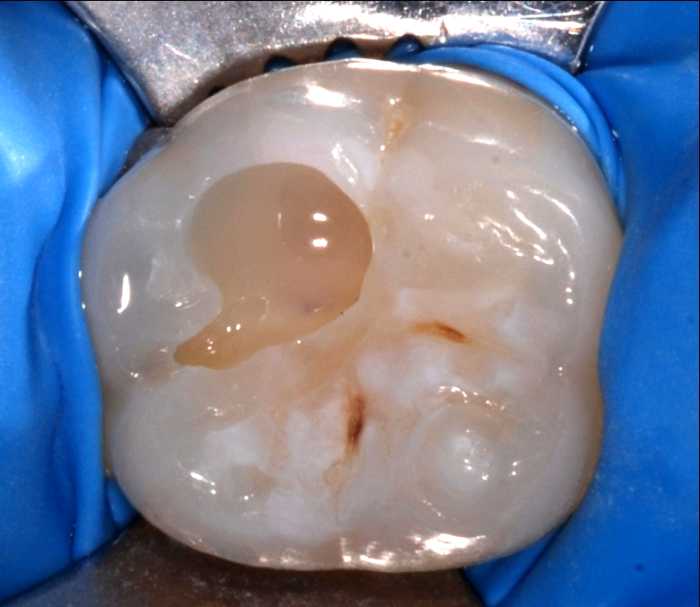 Light-cure the SDR - 20 Seconds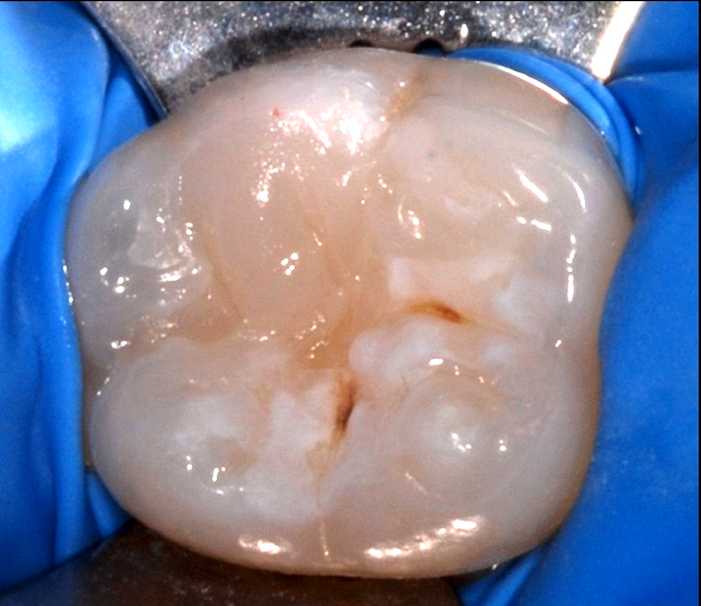 Place 2mm 'Capping composite' increment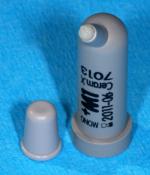 Use your favourite aesthetic posterior composite. Finish shape as much as possible by hand before curing.

The SDR increment will bond in the normal way to it.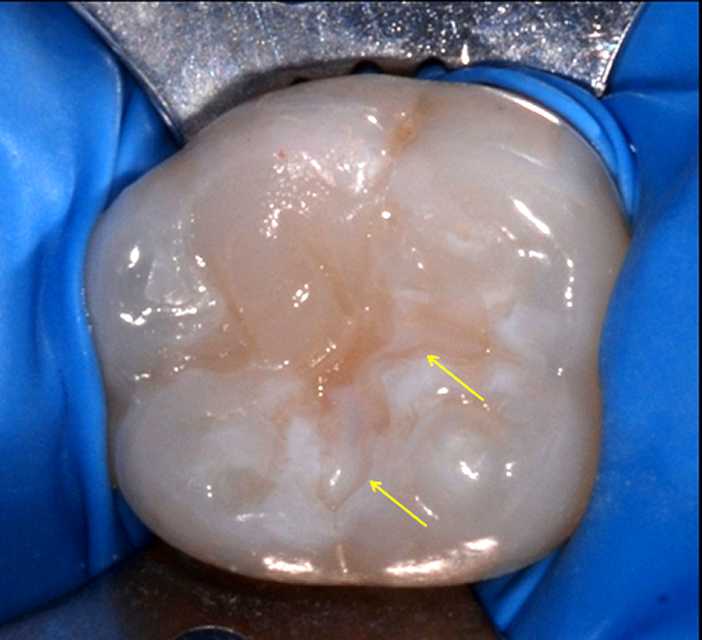 Apply Fissure Sealant to fissures and pits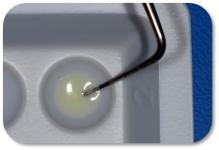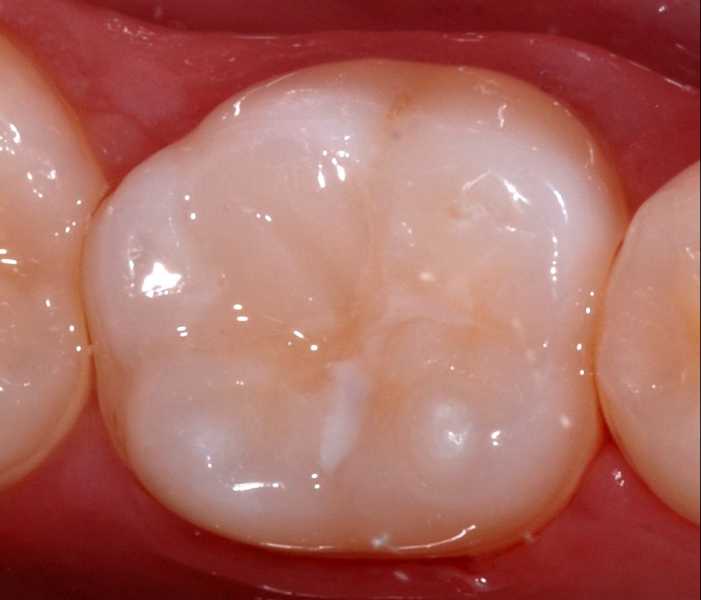 Solvent-free surface sealant applied & light cured. Restoration Complete.

We like Biscover at dentaljuce