Direct Restorations: Posterior Composite
Three techniques for incremental placement of composite

Posterior composite is usually placed in increments. There are a number of ways of doing incremental placement: three are shown here.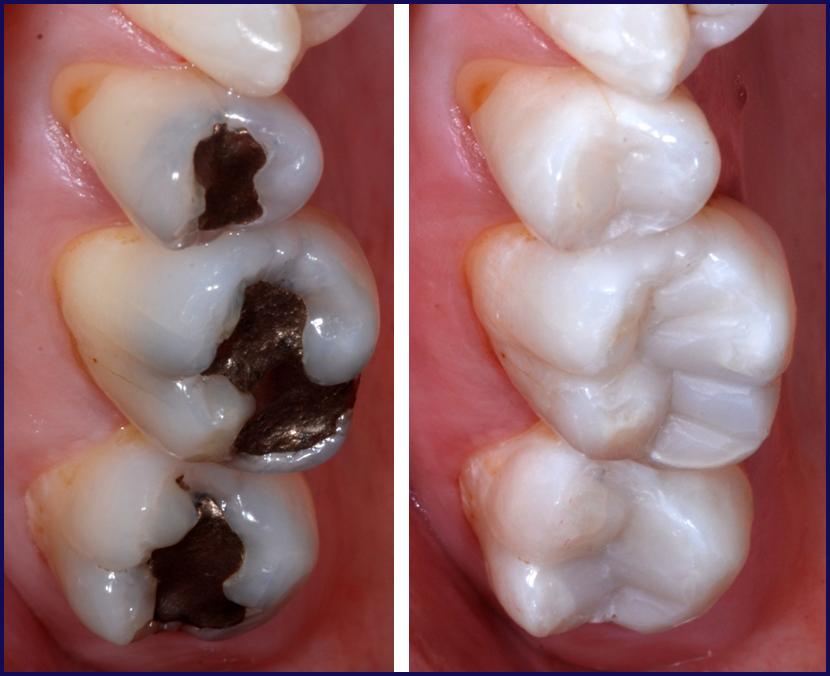 Before and after: click to magnify

The treatment shown in the slide-show below was not clinically necessary: it was carried out at the patient's request after a full discussion of risks/benefits, so that fully informed consent was obtained.

The composite used here was Majesty Esthetic (from J&S Davis if you are in the UK).

Slide show: Three Composite Placement Techniques

Why is posterior composite placed incrementally?
Why is it important to control the shape of the restoration
before
setting the composite with a curing lamp?
How do the internal stresses reduce, and how long does it take?
What is the difference between a cosmetic and an aesthetic restoration?
What records should you make regarding consent for a cosmetic procedure?