Dental History

The Operator for the Teeth: Charles Allen 1685
The first English Dentistry Text-book.
This book is shown on dentaljuce with a transcript. Full of interesting tips, including the best way to tie an animal up prior to transplanting its teeth into a patient...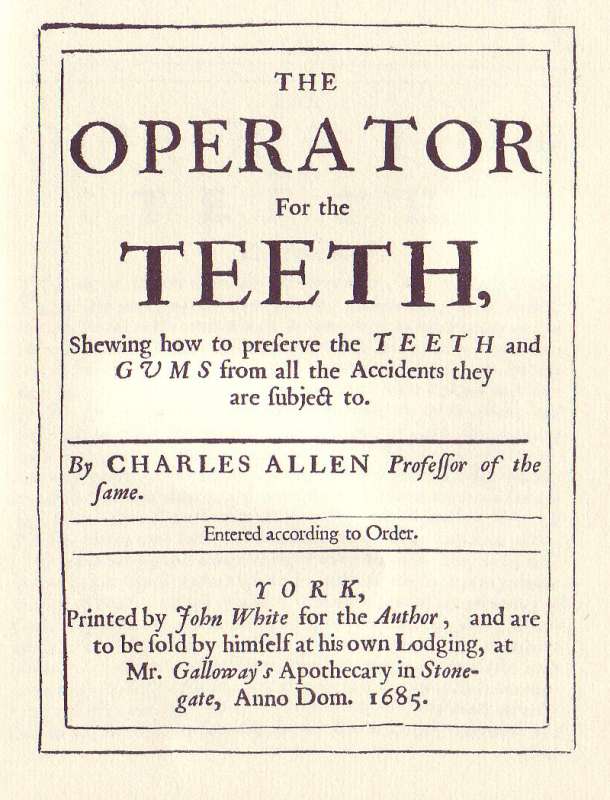 ---
This content is only available to members
How much does dentaljuce membership cost?
12 months subscription to the whole site costs just £79.00 GBP
International payment in your own currency with PayPal
200+ hours of verifiable CPD / CE. No extra payments.